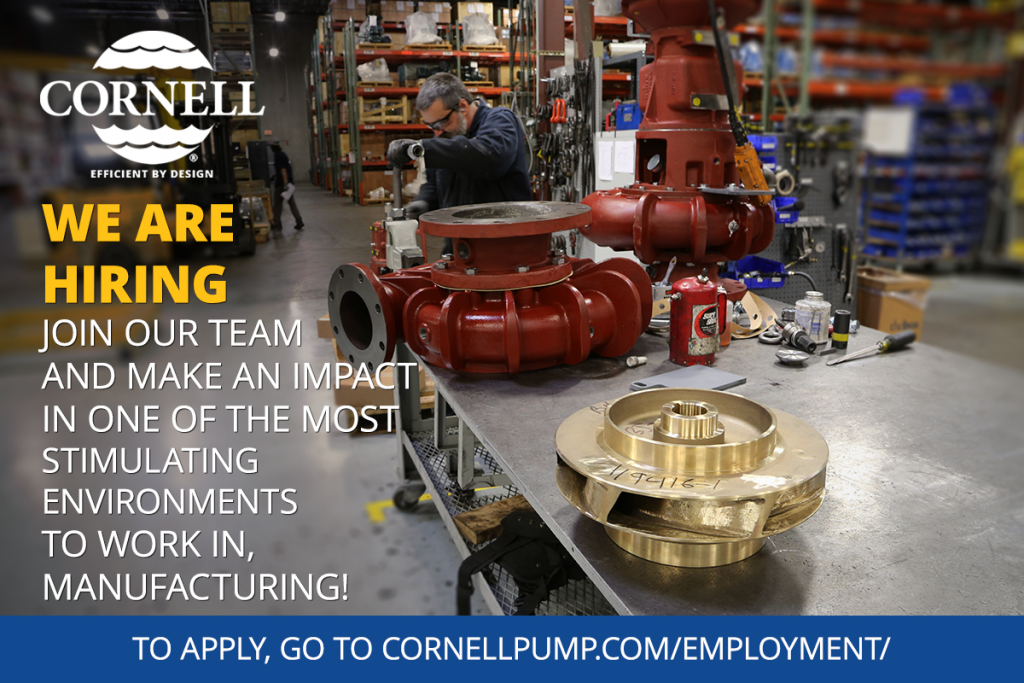 We have eight open positions from Lathe Operator to Regional Sales Manager. If you're interested in SalesForce and Lead Generation, you can join the Cornell Pump marketing team, RIGHT NOW!
We're looking to fill a position for CRM/Lead Generation Marketing Specialist. So, if you're so SalesForce that you have a collection of DreamForce t-shirts, join the team now to help drive marketing qualified leads and be the system admin for our SalesForce instance.
Look at all of our openings on our website, and once there, apply easily through UltiPro or LinkedIn.
Some benefits Cornell Pump offers includes:
Paid holiday & personal time off (PTO)
401K program with generous company match
Flexible Spending Accounts (FSA)
Employee Assistance Program (EAP)
Fun employee activities and outings
Collaborative, relaxed work environment.
For full benefits listing, please contact Cornell Pump Human Resources.