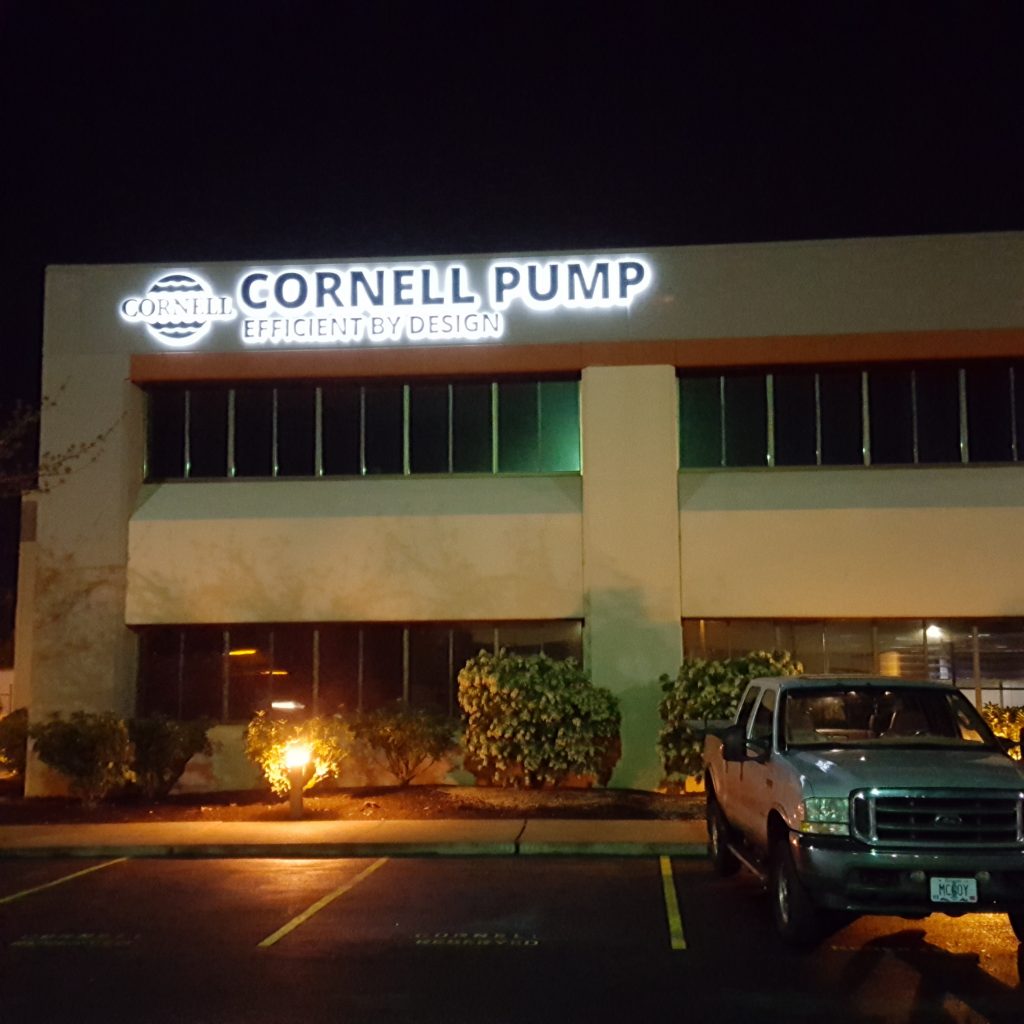 Cornell Pump has new, illuminated signs on our building. Featuring the Cornell Pump logo, company name, and tag line Efficient By Design, the new signs replace signs that had been installed when Cornell moved into the building in 1999.
The signs  glow with halo LEDs at night, making Cornell Pump more noticeable and easier to find in the long Oregon winter.  They also look sharp, with an architectural flair.
You can see the Cornell Pump factory in Clackamas, Oregon. If you attend our annual pump school, you can come inside for a tour!